Henan Business Daily reporter Li Xingjia / Figure
Appearance of the condiment industry turned 727 billion yuan (2021 expected sales) taste Jianghu. This is in the track that is closely related to the public, runs out of the sea Tianwei industry, Li Jinji, Hengshun vinegar, and the violet vinegar industry, a single condiment giant, also ran out of the sea, Kawasaki, and old dry. Mom, Wang Zhihe and this composite seasoning hegemony.
But hidden in the contest industry, the most upstream hidden comment, is a seasoning raw material market that is the same seductive. Here, peppers, cumin, peppers are the protagonist. These raw materials imported from abroad import and export trade, walking in the form of futures trading, players who have grown millions of cash flows are qualified. They take the borne and huge amount of funds, like gambling, buy in the market or hierarchical, or quickly turn over. Between the rapid changes, they also follow up their ups and downs.
80 After the horse Jianwei is such a player. Three years ago, he took a dry year to nearly 3 million yuan, and misunderstand and missed the cultural industry. First, he is only a small role in the field of domestic seasonings wholesale. After the industry is deeply shared, it officially entered the import and export trade in April 2020, 70 million yuan for 70 million yuan for 7 months. This year he sets the pre-sale target to 150 million yuan.
China (Zhengzhou) Trading Logistics Conference and the 5th China Wholesaler Conference will be held at the Zhengzhou International Convention and Exhibition Center on October 16, 2021. Free registration for \"Integrity Civilized Merchants\" award is being accepted!
[Downowing pepper import and export trade: 7 months revenue 70 million, one night may lose 100,000]
Ma Jianwei is mainly engaged in pepper (from India), cumin (from India) and Pepper (from Indonesia, Vietnam) import and export trade, especially with chili. During over 70 million sales last year, pepper sales contributed 45 million yuan.
The biggest risk and uncertainty of seasoning import and export trade are 40 days waiting period. That is, domestic wholesalers will prepay 20% of deposits, but the goods needed to get the goods from the three-week spare period and the shipping period of around 21 days.
Any changes you can happen in this 40-day waiting period. \"This is a big price, naturally smile, but if the price fell, it will lose a hundred thousand in the night, nor is it unusual.\" Ma Jianwei said that the wholesaler played is the heartbeat, the charm is also here.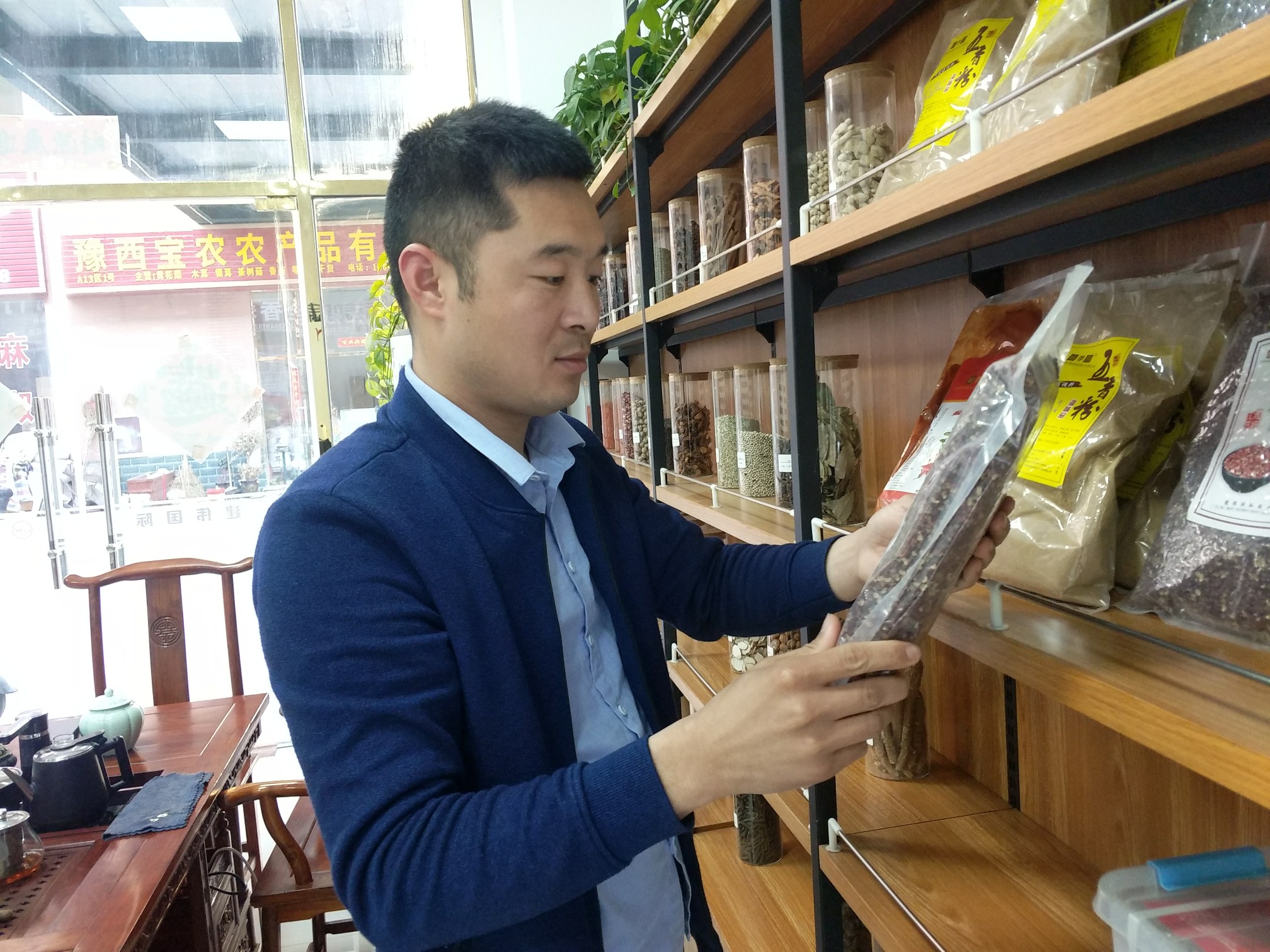 Ma Jianwei has repeatedly hit the photo with a heartbeat. In February during the epidemic last year, he took 15 containers (a container worth 350,000 yuan), and did not have ordinary order, India encountered an epidemic attack, the port is closed, and the goods are prohibited from entering and exiting the ship.
The price of pepper has risen, a pound of instant rose 2 yuan, and later rose 2 yuan, a container rose 120,000 yuan, and the high price is stillSnapped. Fortunately, the peppers purchased by Ma Jianwei were successfully shipped before the port is closed.
There is also a lost hand. Also in May last year, Ma Jianwei paid 100,000 deposits, booked 5 containers, a week's price drop, a catty lost 0.7 yuan, and lost 100,000 yuan a week.
[Working in one year, I have seen a place with suppliers]
Dajin big cross-border trade, it is required to have a large amount of money. Behind the amount of money, relying on people's courage and wisdom, as well as in-depth control and insight into the industry. Indispensable.
According to Ma Jianwei, it is \"bold\". The pepper has not yet picking, first, some deposits, the deposits, and then the remaining tail before the goods, the transportation process will have a variety of unknown risks, and the supplier is far from thousands of kilometers, and the past few hundreds of thousands Million yuan of cash, relying on courage and trust. This money may be a life life. Once the problem, the buyer will be pulled into the abyss.
The story of the industry's running road is not there. There are two real cases in Ma Jianwei and the peaks, one happened in Guangxi, buyers from Vietnam into a group of black peppers, arrived in the customs and discovered that it was empty; another happened in Qingdao, buyers from South Africa Millions of sesame seeds, the head is stone after arrival. Any loss of wind blowing in the industry will give players a psychological shadow to make them cautious.
And this kind of care, becoming a psychological threshold, rejection of most merchants outside the wealth of import and export trade, they still dare to get involved.
\"Play is a psychological war, so the industry has dried the old man's family in the industry, and it is easy to enter. This industry is so many people, there are not many people, the competitiveness is not big, It is the blue sea. \"Ma Jianwei said.
and more surprisingly, Ma Jianwei cooperated the largest Indian supplier, so far, both sides have never seen a face, relying on phone and WeChat.
Incredient is that in the case of no meeting, the two sides have worked together for 7 months, Ma Jianwei purchased the total price of 45 million yuan in peppers and cumin.
The cooperation between the two parties is also more ups to. After the epidemic last year, Ma Jianwei found the Indian supplier. The first time he first tried 50,000 yuan, booked a container, to Tianjin Port, pay 400,000 tails, to be transported to Zhengzhou It is found that the quality of goods is satisfactory. The second time, he was bold, paying 100,000 deposits, ordered two containers, and found some products after the goods.
After communication, the supplier is headed by the only office in Tianjin, and immediately flying to Zhengzhou in the air, and compensated for 3,000 yuan. After this, Ma Jianwei increased significantly on the trust of the other party.
Until today, Ma Jianwei and the Indian supplier have not met, and the person in charge of its Tianjin office is alsoI saw that only one side.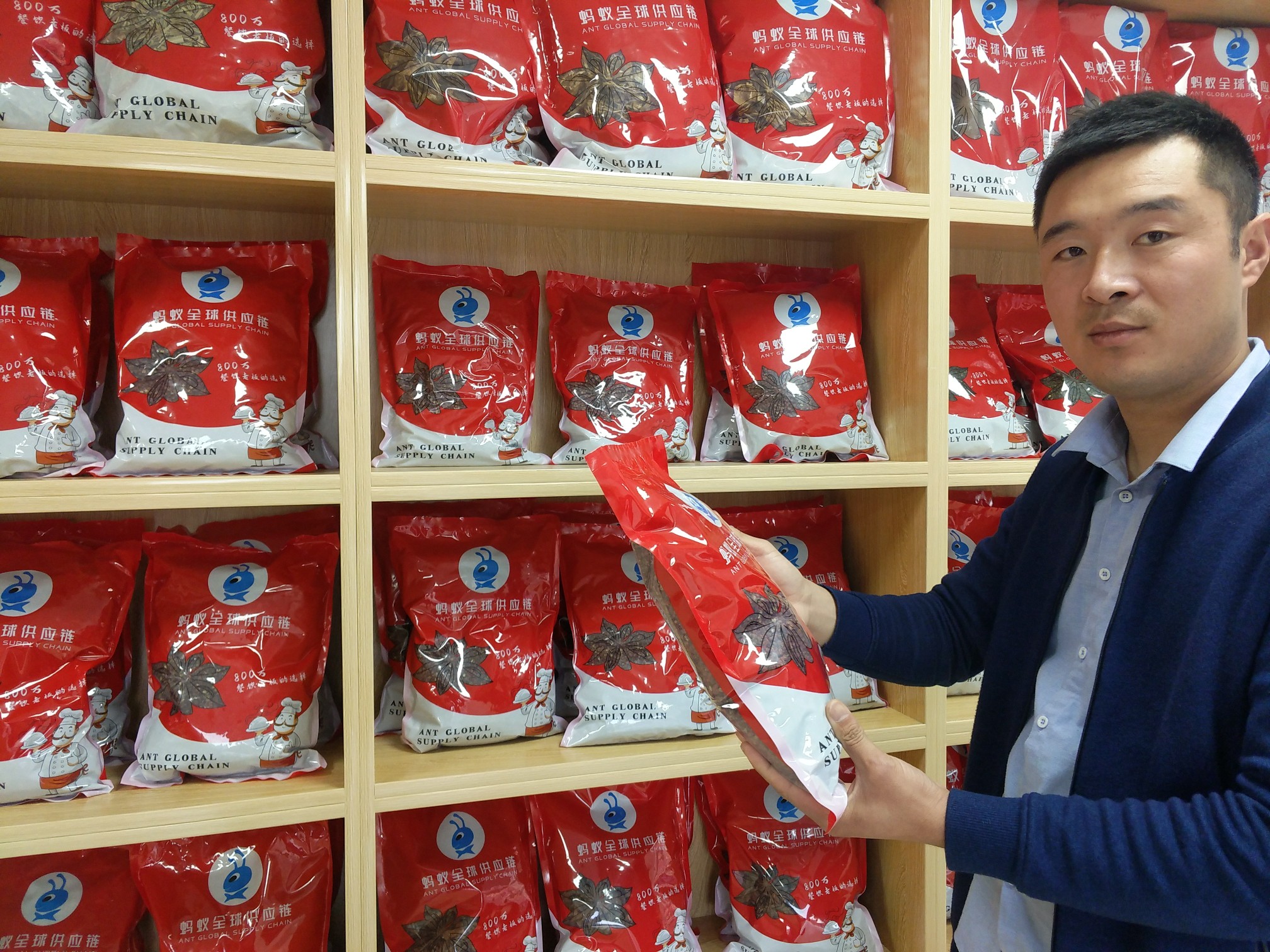 7 months last year, 70 million revenue Yuan. This year, Ma Jianwei set the pre-sale target of 150 million yuan. After the target is set, the sales team did not accidentally, but it appeared very calm. \"They feel completely free.\" Ma Jianwei said.
High fund demand, high turnover, high risk, is the characteristics of this industry. Single ten containers in one time, 30 containers a month, an average day a container. Even if the price is slippery, you have to sell it, because cash flow is far more important than profit. In the closed loop of the goods, the funds are constantly looped.
The other side of the coin is the low profit in the industry. According to Ma Jianwei's description, the industry gross profit is only 1%.
More than 3 years ago, carrying nearly 3 million yuan to start funds, Ma Jianwei, I mightically, I realized Zhengzhou condiment import and export trade in Xiaoyai from the industry. Identity conversion.
He is not congenital. After going to school, Ma Jianwei followed the renovation of others, and later he did one, the opportunity, came to Wanbang Agricultural Products Wholesale Market, to make a decoration contract for merchants. Wanbang's merchant resources are more concentrated. He has done a reputation of a merchant with a trunk and professional, and then the merchants have passed the mouth, and he undertakes nearly 170 sets in two years. Every household is decorated, he can earn 20,000 yuan. This is for him to accumulate nearly 3 million yuan of original startup funds.
When doing decoration, he listened to the owner to talk about condiment trade business, and he would be interested. In 2018, he brought into entry, but only knows the octagonal and fragrance industry, how can you quickly become familiar with the market? He chose the most stupid but most consolidated approach, online check information, personally went to various provinces and cities to see the market, door door to visit customers. I collected four or five thousand customer information a year, which became his capital.
Today, he cooperates with a famous brand enterprise such as three full, Wang Po prawn, Jinghu Huaki Tang.
Satsuned and salty, five flavors, one is a river. Such an opaque industry can also born local annual sales of millions of merchants.
In addition to the universal visual channels, customers and supply chains, courage, integrity is also an indispensable factor in Ma Jianwei and other successful entrepreneurs.
[Zhongyuan Wholesaler General Assembly October 16th, now accept the integrity market / merchant selection registration]
China (Zhengzhou) Business Logistics Conference and the 5th China Wholesaler Conference, will On October 16, 202, was held at the Zhengzhou International Convention and Exhibition Center.
In order to commend integrity, encourage enterprises to reunite Xingcheng, the General Assembly set up \"2021 integrity and civilized market\", \"2021Integrity civilized merchants \",\" 2021 reputation logistics enterprises \",\" 2021 most beautiful truck driver \", and\" anti-flood \"fighter 'award\".
From now until 17:00 on September 15, Central PlainsRegional professional market, merchants, logistics companies, can be registered according to their own situation! The selection of all awards is based on \"voluntary, integrity, fairness and win-win\".
By, winnersIt will take the test of thousands of merchants boss, and it is not only the mass exposure of the media, but also a kind of honor and recognition!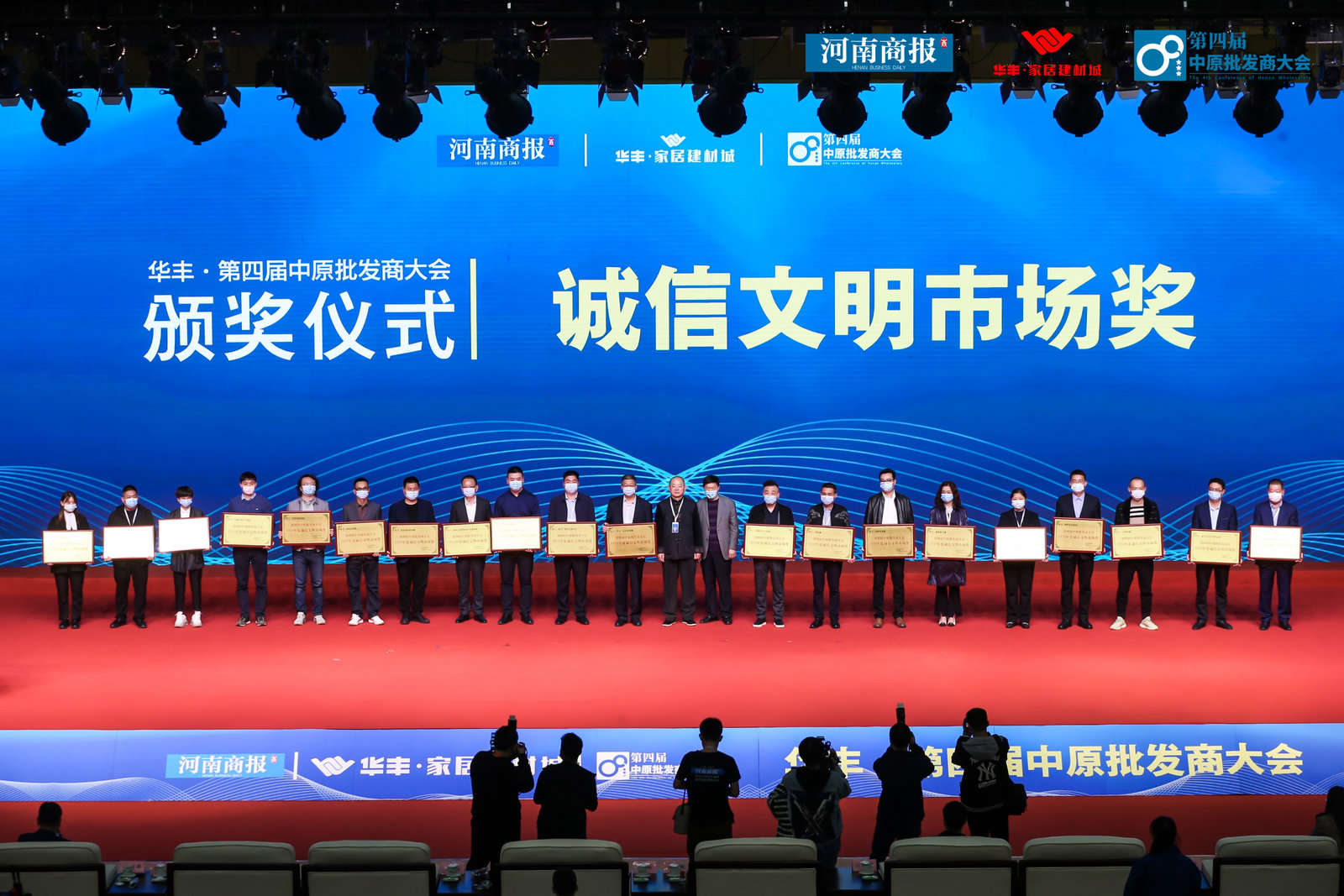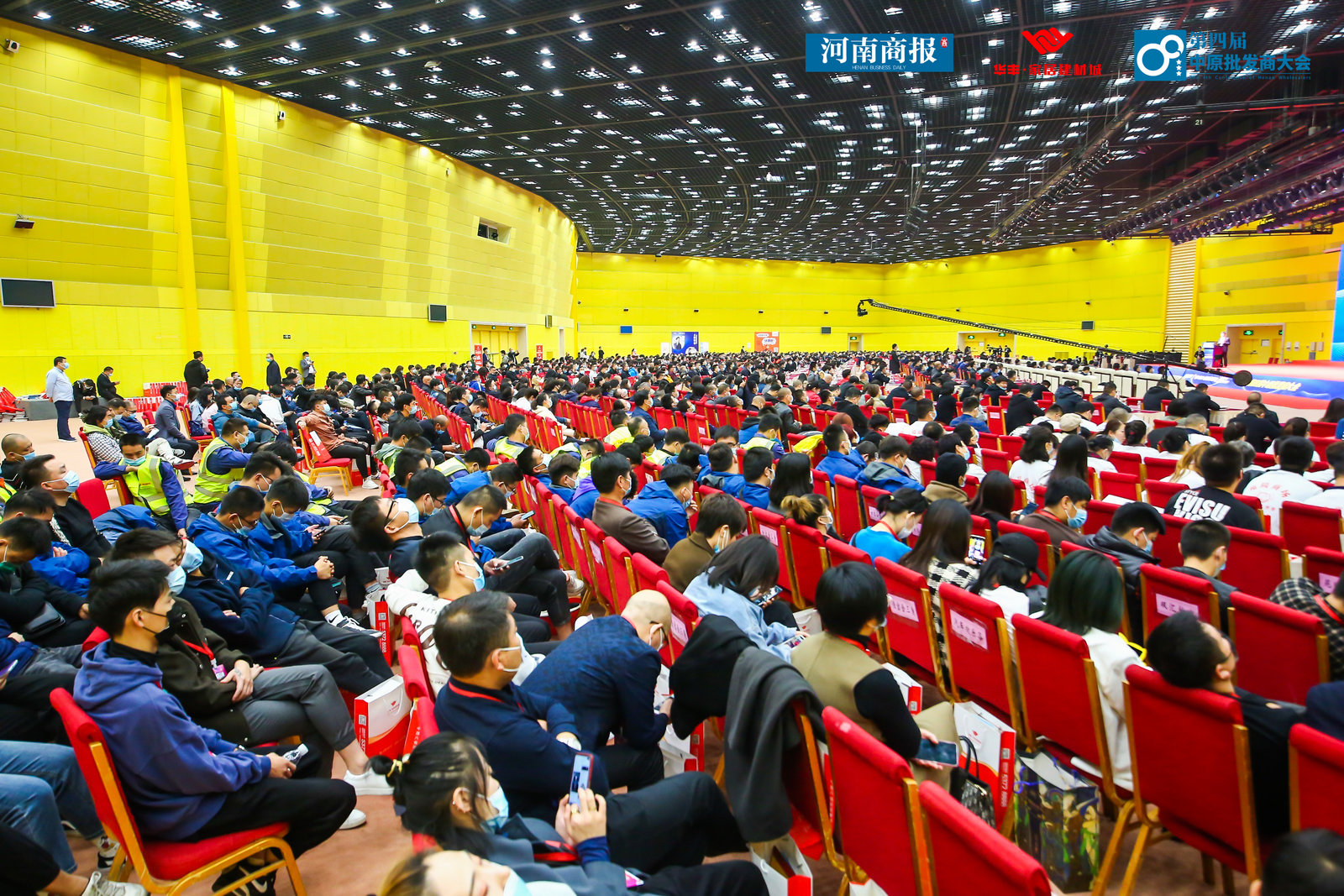 If you think you manage your integrity, you have a good monument in the industry, then contact us to sign up!
Editor: Zhang HengjiQian Qian