Video loading …
If the barcock, the brand was established in 2003, it is a company specializing in the research and development, production and sales of natural edible grades. Taking natural ingredients such as grains and nuts, it is a food supplementary grain powder for consumers with a low temperature roof, personalized matching, on-site grinding. Founded to date, it has always adhered to the constant innovative development concept, which is committed to \"pure natural, no added\", currently grinding, healthy dietary production and development.
In the same year, in China's logistics capital, the modern factory, perfect management system and advanced NAT low-temperature drying technology were established. The factory received multiple SC certification and ISO9001, ISO22000 quality system certification, so that Cai Tang powder powder is unique in the market. Since the company's founder has a family finished formula and the accurate grasp of the market, as of the end of 2017, it has already had more than 2,800 stores in the country, and the accumulated service consumers are nearly 50 million. In order to make the food supplement to consumers, if the Valley Caotang investment has built a food supplement business school, the national distributor launches high standard training is the CETTIC \"Diet Staff\" in China, the earliest and human resources and social security department, \"meridian\" The training base of the conditioner \"and\" sub-health conditioner \". In the past few years, nearly 1,000 professional diet health talents have been delivered to the society.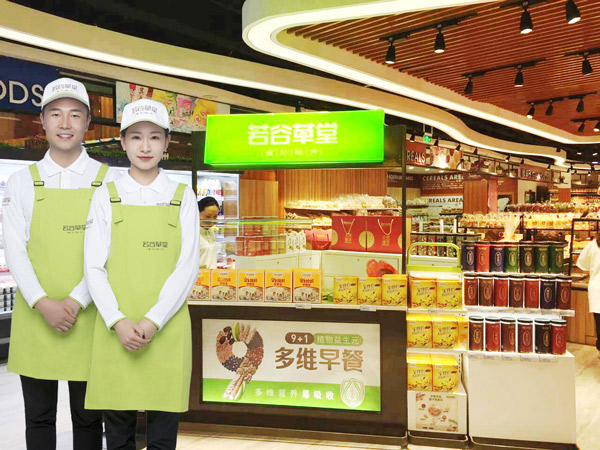 If the Valley Grass Hall has made a number of food supplementary national invention patents in 2015. In 2017, if the Valley Grass Channel won the two awards of the famous trademark and Qingdao City, Qingdao City, The economic construction of the brand in Qingdao contributed a force.
\"Plus the world natural ingredients, broadcast the world of love\" , With a hundred times confidence, it will eat this cultural treasure and carry forward the larger.