1. China Agricultural Machinery Group Corporation Modern Agricultural Technology 4MY-6 round package cotton machine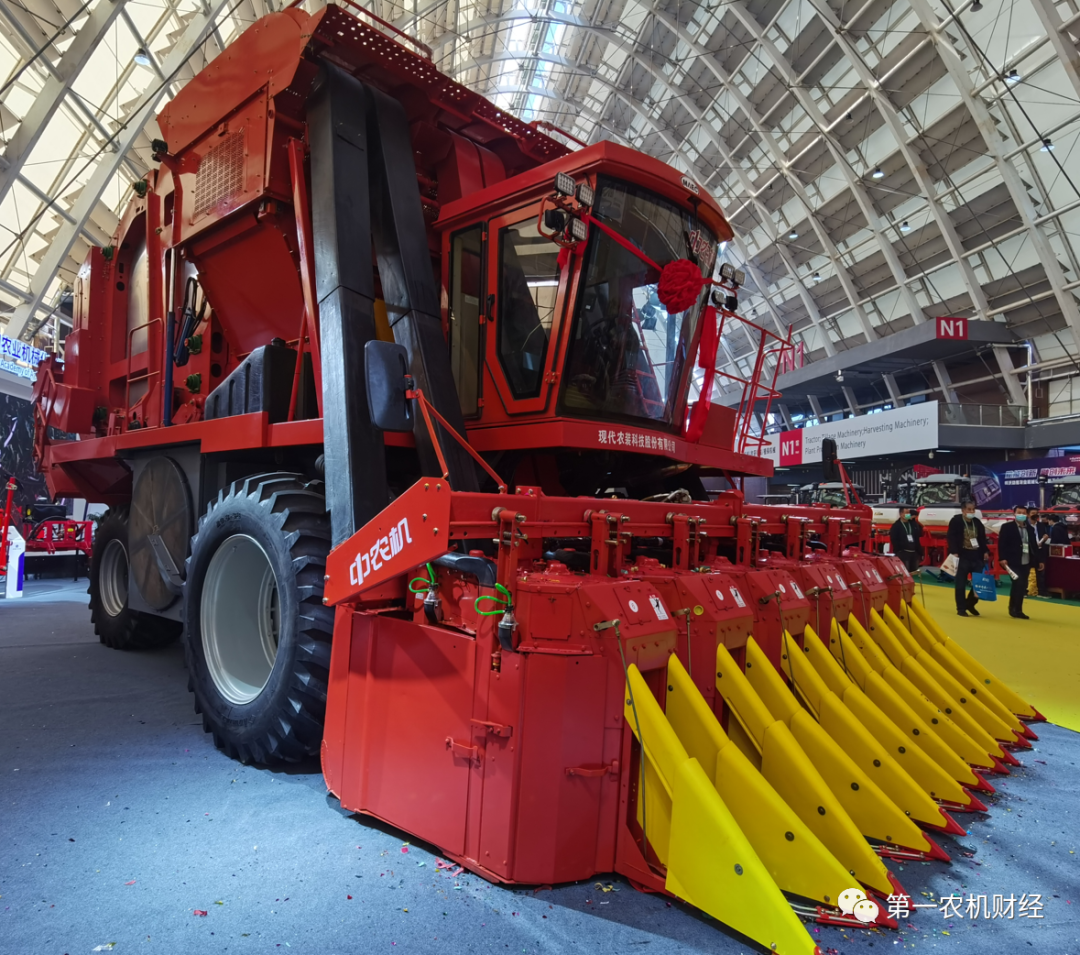 \"大 大物\" weighs 10 tons, the homework height is 10.18 meters, it should be The largest equipment of this international exhibition, I don't know how they are transported to the venue.
2. Clas Jaguar 870 Silaless Harvester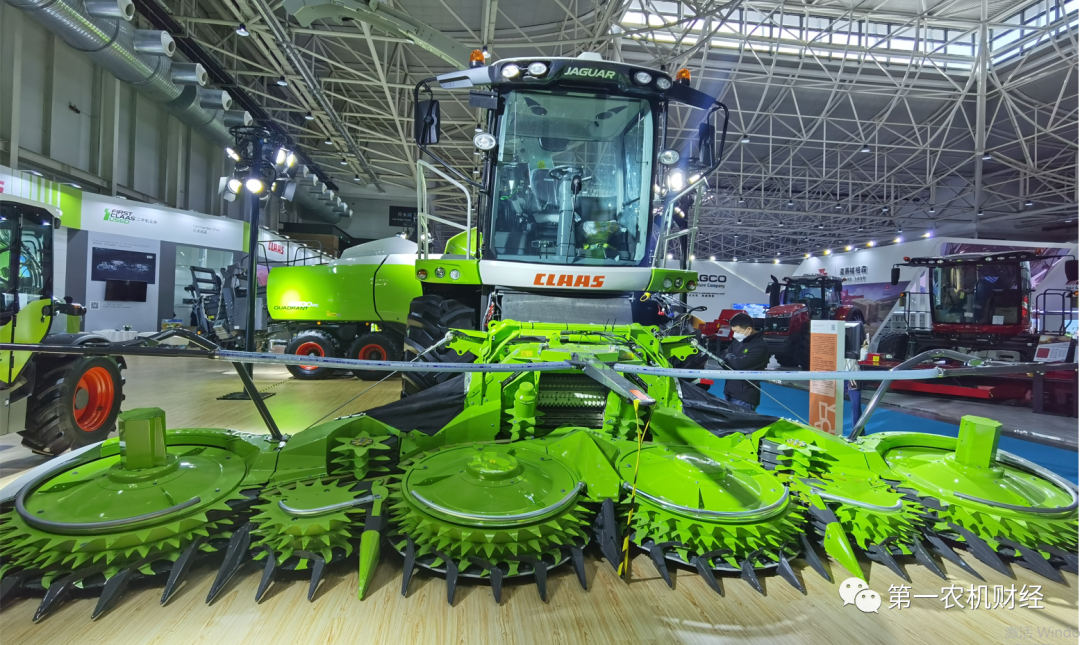 This Clas (Collection) silage harvester is the \"widest\" silage machine on-site, which is also in short supply in recent years. A high-end silage. In Europe, there are 1 Clas Jaguar every 2 Qingji machines.
3.Clas Tucano 570 combined harvester
Clas Tucano series can be equipped with different cutting stations harvest wheat, rice, corn, soybeans, rapeseed and sunflowers, etc. Crop harvest universal separation recess, different crops do not need to switch. The job can be automatically placed, can adapt to the slope terrain; use a new unloading grain and drag up the dragon, and the elimination of elimination is greatly improved.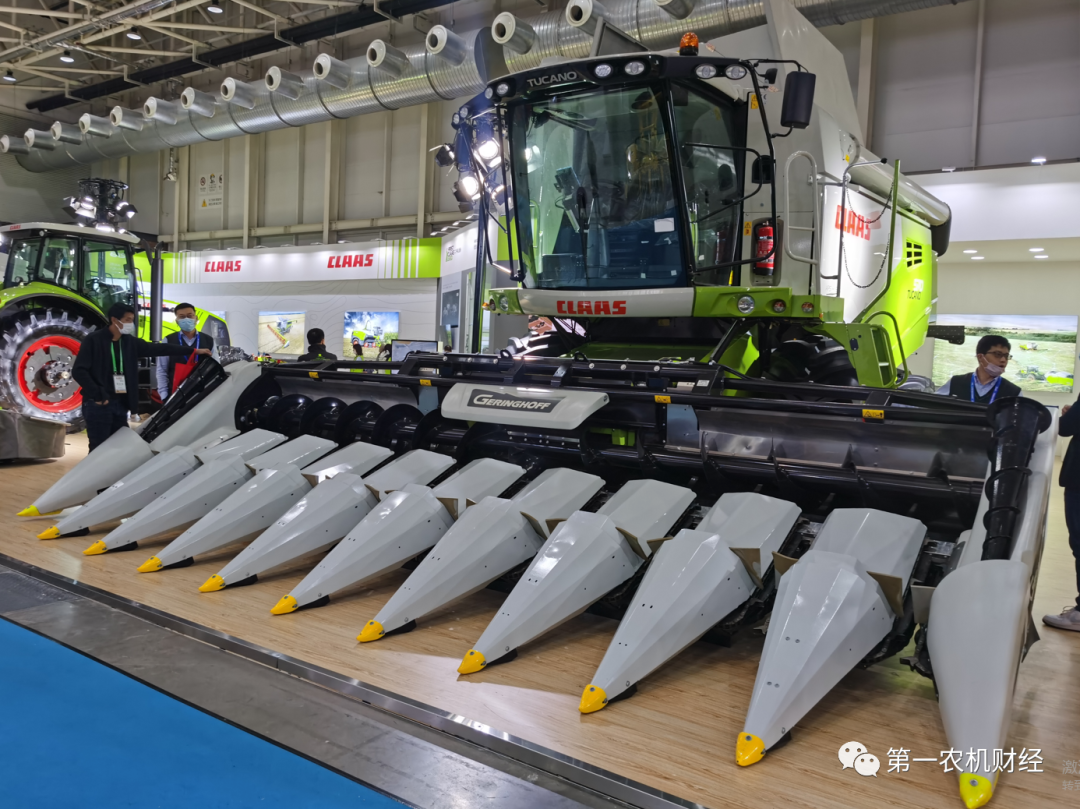 4. John Dell S760 combined harvester
John Dell S760 is equipped with an imported John Dell 325 horsepower engine, three-way logistics single vertical axis flow separation system is suitable for corn Crops, soybeans, wheat and other crops harvest, the capacity of the grain box is up to 10,000 liters, unloading grain speed up to 120 liters / sec, with interactive harvester adjustment function, intelligent control and harvest monitoring system. For details, please see: The world's boss is extraordinary: International Agricultural Machinery Show focuses on \"unparalleled John Deller experience\"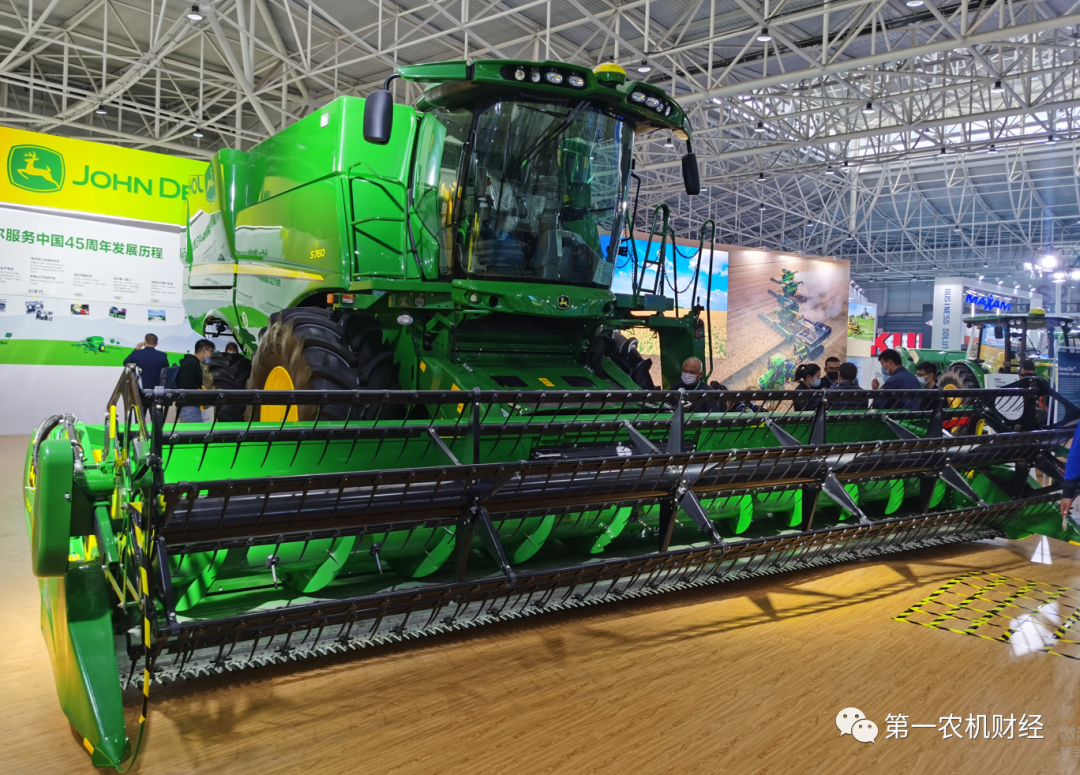 5. John Dell 8400 silage
This product has Dir super wear-resistant grain breaking technology, precise cut segment length control technology. HarvestLab 3000 Silage Harvest Intelligent Test Room This \"Black Technology\" is automatically adjusted in real time to automatically adjust the length of the cutting section, ensuring that the ideal silage is harvested, and the additive can be sprayed according to the dry matter content of the harvest crop. . After the job season, the HarvestLab sensor can also be removed from the sun, which makes it easy for users to easily detect feed ingredients in the pasture. For details, please see: The global boss is extraordinary: International Agricultural Machinery Show focuses on \"unparalleled John Dell experience\"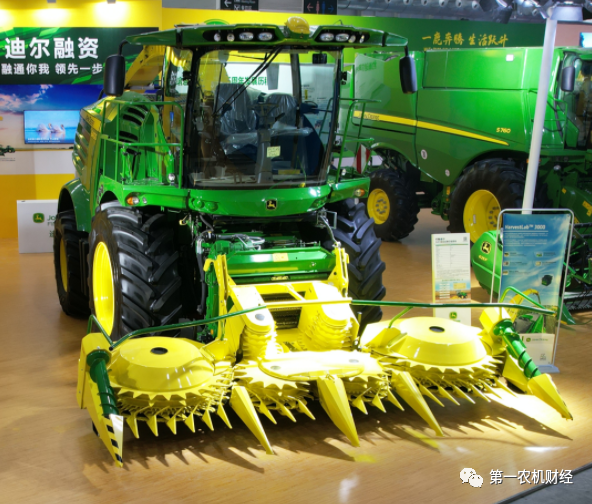 6. Revo Valley gk120 wheel cereal harvester
The domineering Revolate GK120 wheel grain harvester adopts single-length axial flow separation technology, and the roller speed is stable; with 220 hp two-power engines, the mounting bus is universal joint transmission; with GPS intelligence The terminal can realize a number of functions such as vehicle positioning, state detection, and also equipped with multiple monitoring alarm control systems and workload automatic control systems. Replace the clutch to achieve a variety of crops such as corn grains, soybeans, wheat.It is a \"one machine\" product in the true sense, and it is also a representative of domestic advanced joint harvesters. For details, please see: [Company] Technology Pilot Future Weifanglei Wo High-end agricultural machinery All-Star lineup debut in the national meeting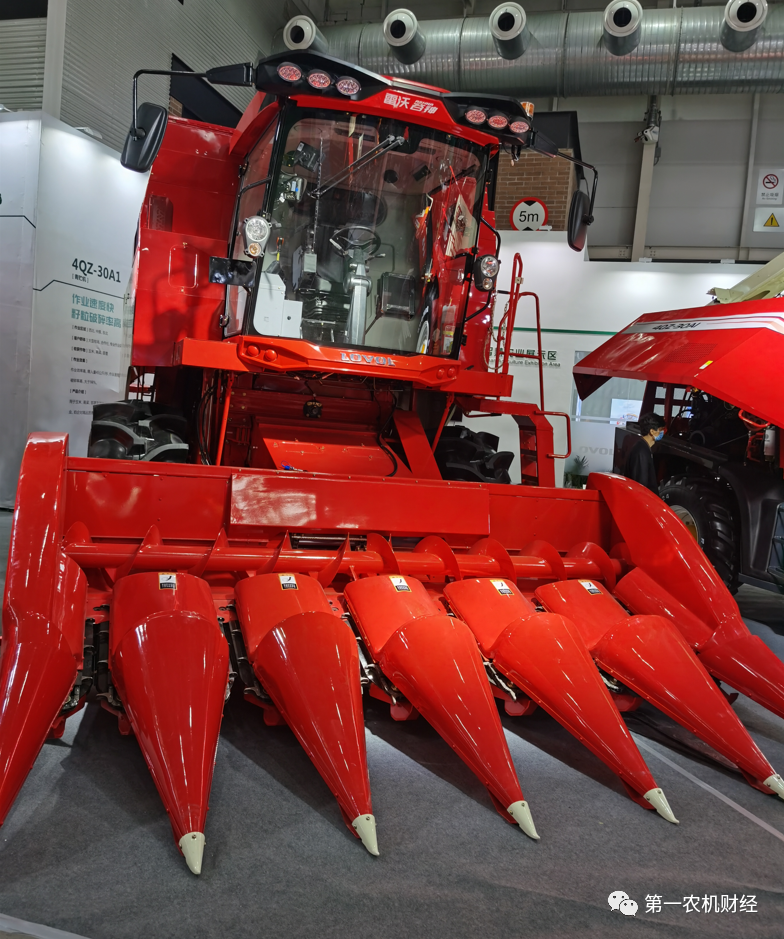 7. Revo 4GQ1 sugar cane harvester
This year Weichai Wo heavy workers launched Revo Valley 4GQ-1 sugar cane harvester comes with \"star radiopes\", high operating efficiency, low loss rate, low content of inclusion rate. For details, please refer to: [Company] Science and Technology Pilot Future Weifangleiyo High-end agricultural machinery All-Star lineup debut the national meeting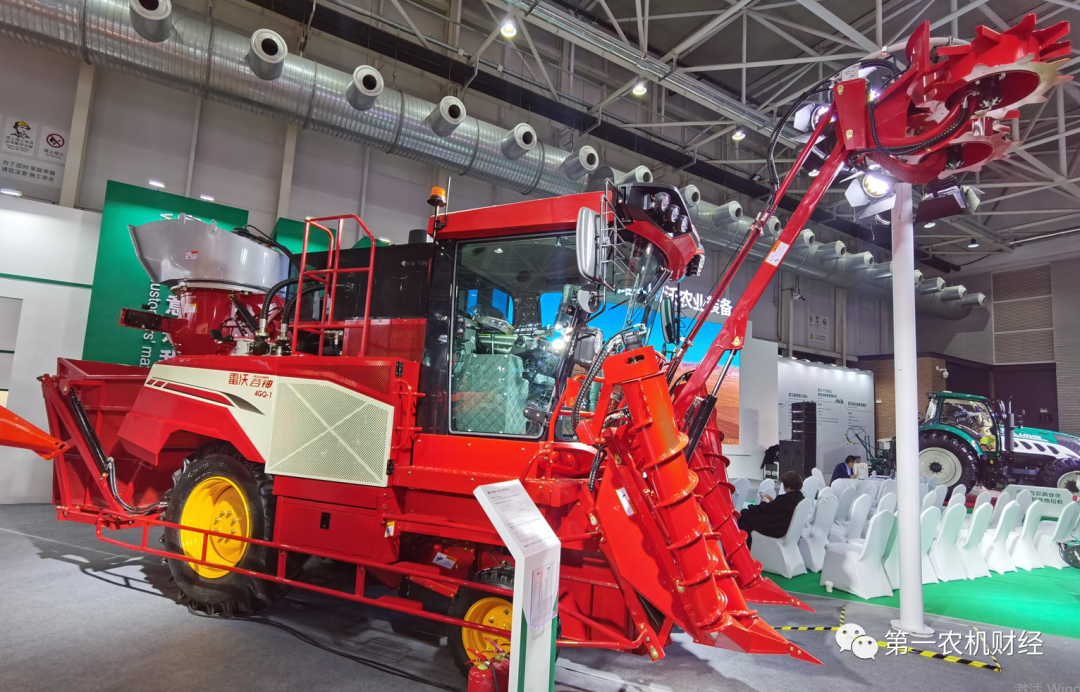 Weifangleio heavy industry launched a number of harvesting machinery new products, this international exhibition A green harvesting machinery and folding cutting table for the high-end market is launched, but I have not officially launched it yet. For details, please see: [Company] Science and Technology Pilot Future Weicura Laui High-end agricultural machinery All-Star lineup debut in the national meeting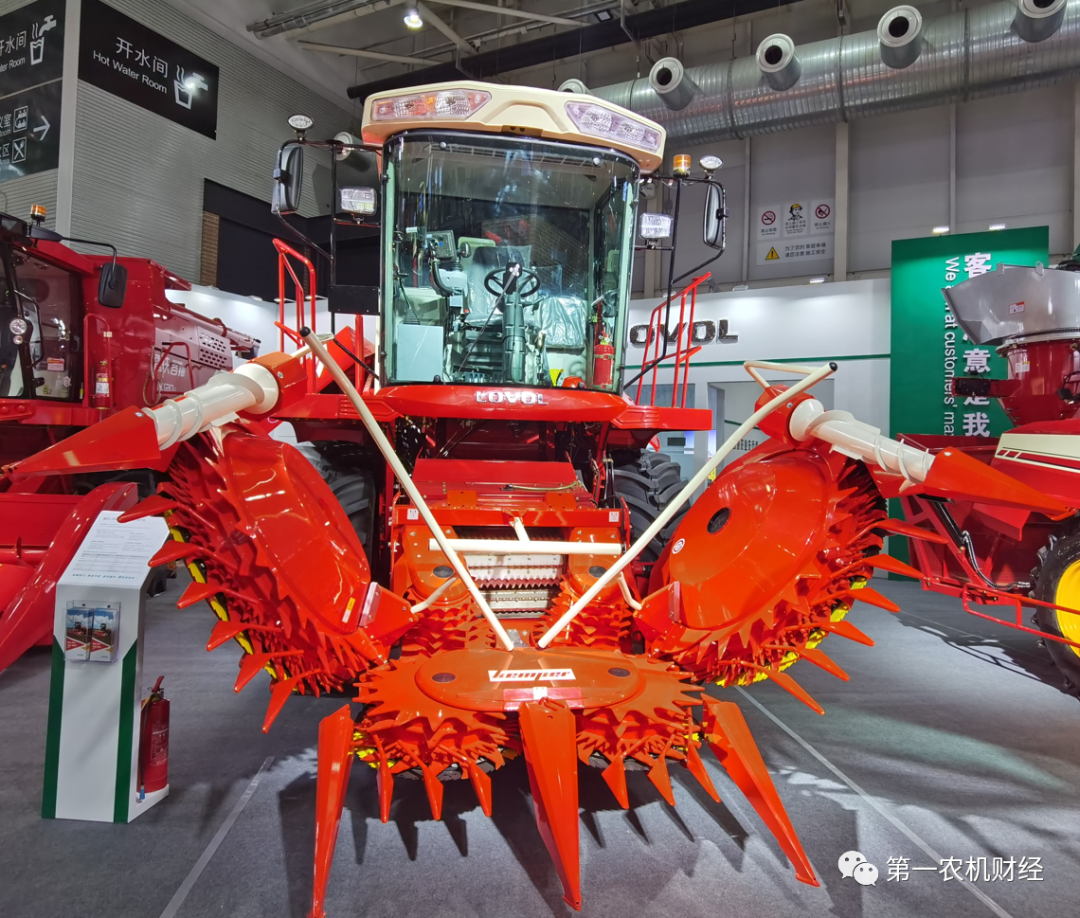 8. Wo Wei Rui Long flagship
Global track combine harvest The Rui Long flagship version produced by the machine boss, the annual sales volume is far ahead, and the ability to harvest the inverted work is strong, and it is a big trip to the climate environment of rainy this year.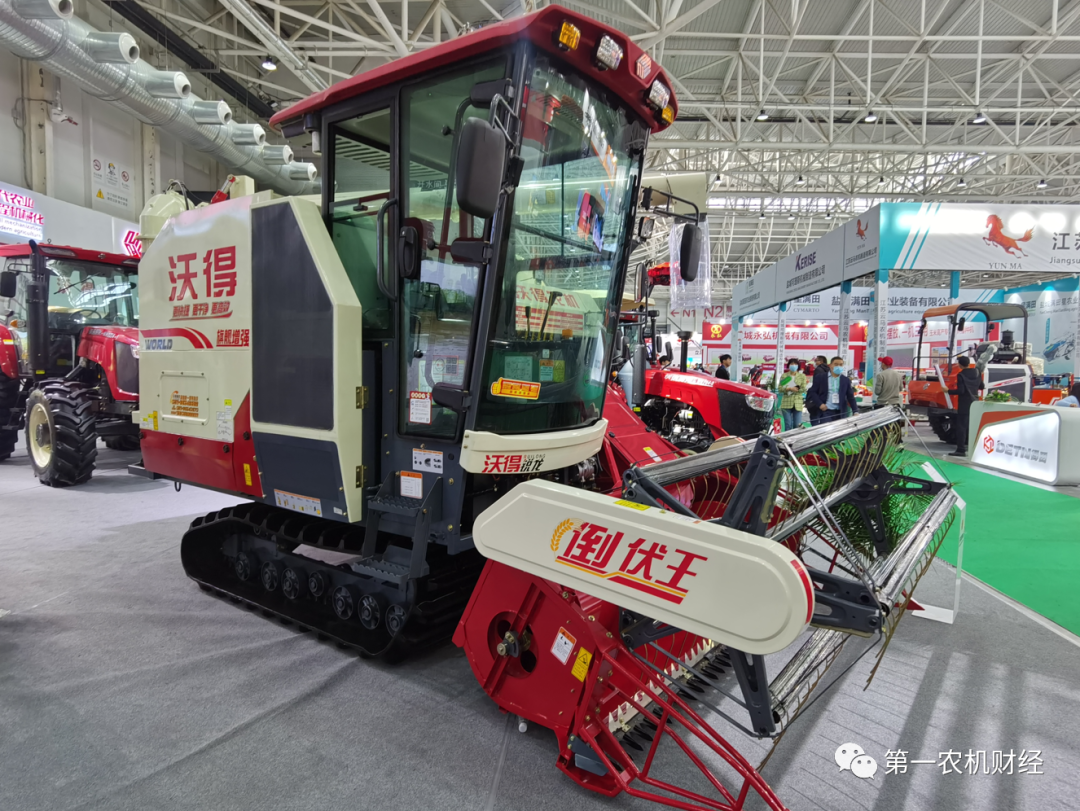 9. Kuba Ota EX108Q-S crawler full feeding harvester
Kubota EX108Q-S crawler full-feeding harvester, equipped with 6kg / s Kubaota 109 hp high-pressure common rail diesel engine, matches 45cc large-capacity HST and high-strength gearbox, the operating speed of 2.4 meters per second. 2.4 meters wide exterior cutting table, clean and efficient.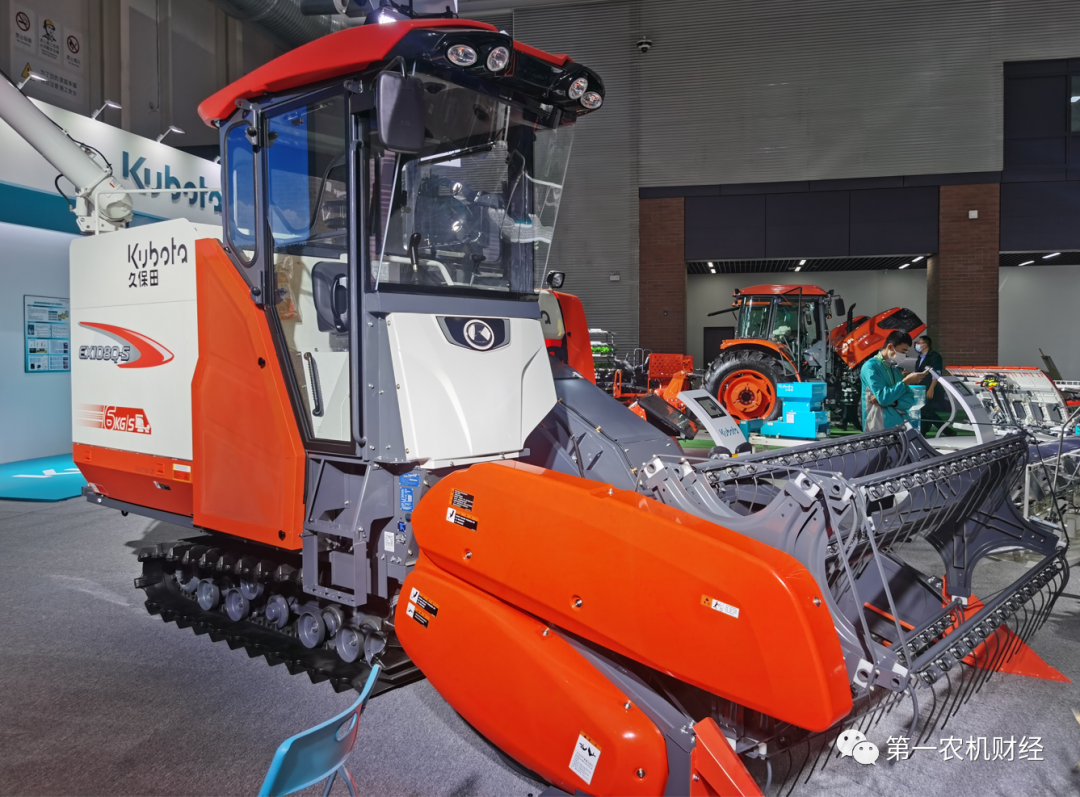 10. Di Madam Wolf Stem and Early Clipping
\"Stems and Numerous, Make Money\" Di Ma Wolf, vertical cutting platform, hydraulic drive, current In the best of the market share, this year users and dealers are hard to ask for orders early. For details, please see Article 4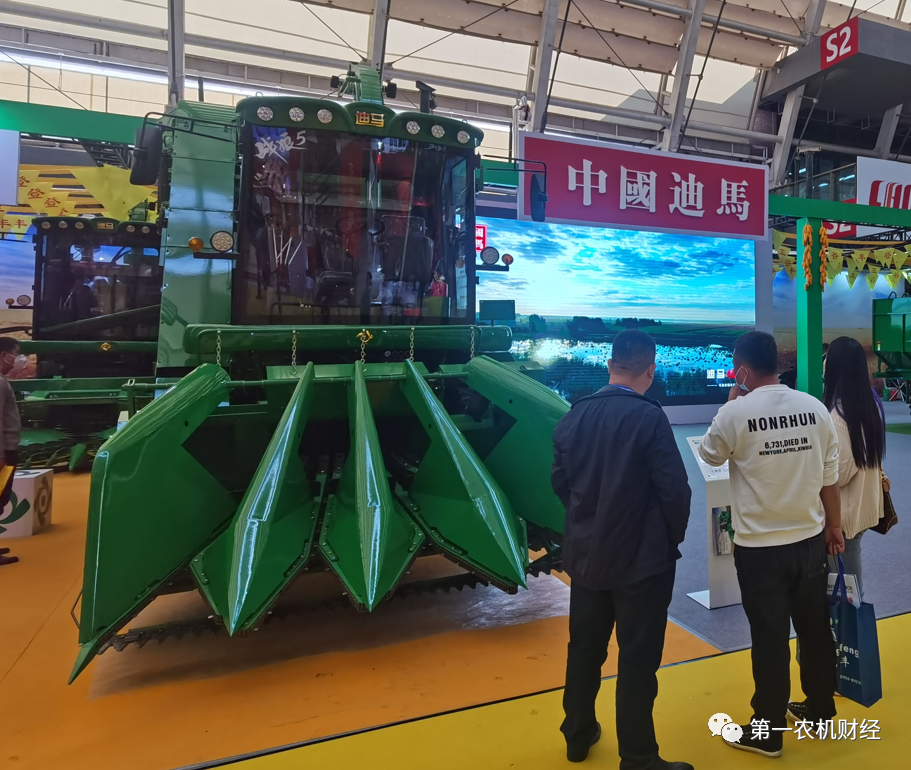 11. 中 联 农机 TK90 Valley King Cereal Combine Harves
TK90 Valley Cereal Combined Harvester uses static hydraulic drive walking system, homework Easily and efficiently, one machine, can also contain corn, soy, sorghum, grain, rape and other crops. For more information, please see: Zhonglian agricultural machine has a large drag debugging international exhibition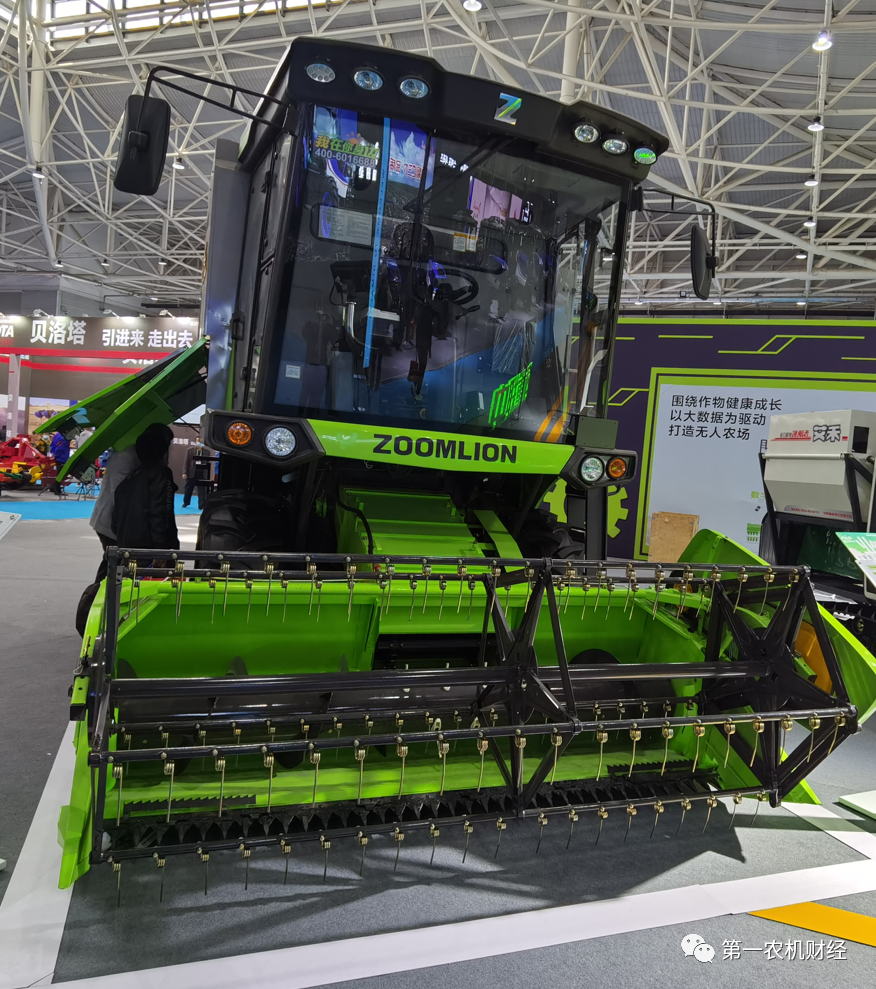 12. 马 yh6118 semi-feeding combine harvester
This harvest may It is too cool, even children are interested!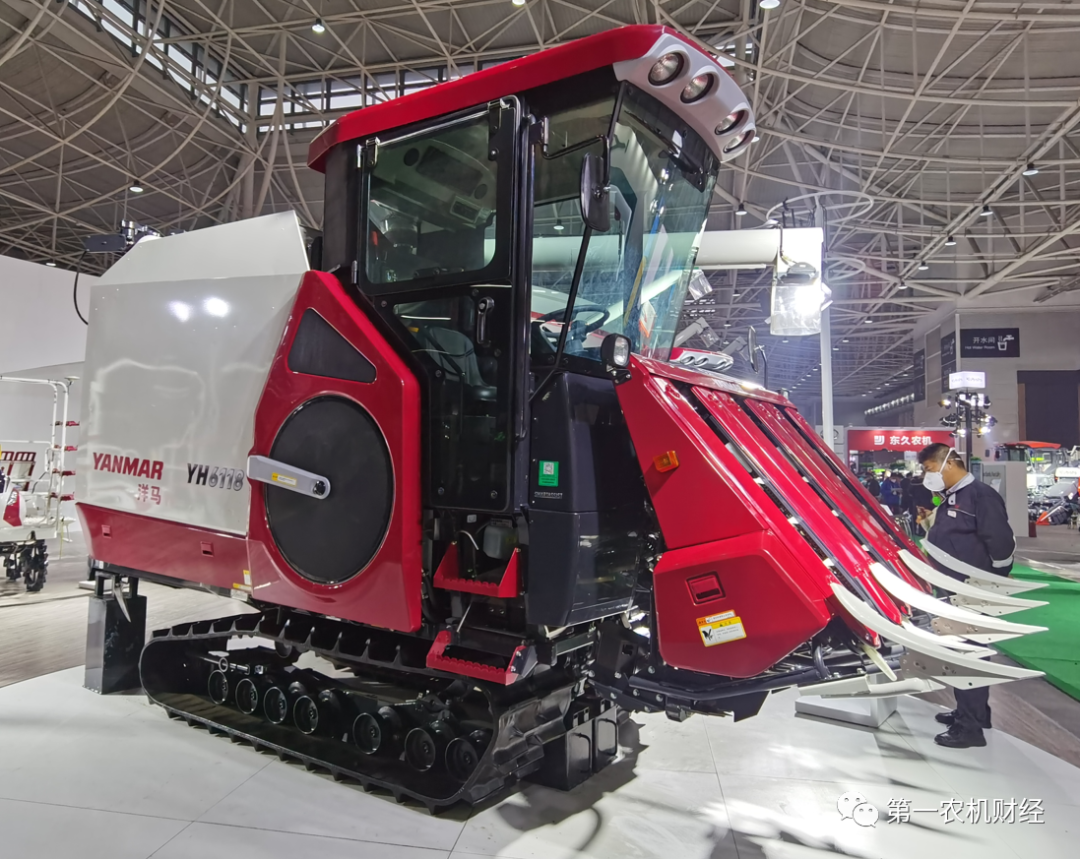 Ocean YH6118 with 118 horsepower horses high pressure common rail engine, the provincial oil is highly efficient; the decentralized clearance is equipped with three rollers, the four-wind fan is highly efficient, cleared, the FDS full-time drive gearbox and HST The speed of graded speed is flexible and smooth, and it is easy to adapt to a variety of operational environments in the dry wet field; steering wheel control, the air conditioning cab allows the harvesting operation easier. For more information, please see: ShunThe trend of the market will launch the yh6118 semi-feeding harvester
13. Yangma Yh1180 full feeding into the rice wheat combine harvester
Ocean YH1180 with double sides The dynamic difference rate, effectively reduce the turn radius, reduce the steering load, improve steering and steady and safety; set standard / wet field adjustable mode, reduce the wet field turn to the mud, protect the work ground; the direction is flexible and flexible, mainly speed, The cutting platform and the all-turn wheel control the same handle design, the body UFO is automatically balanced, stable and comfortable; the fuel tank capacity reaches 2100 liters, the capacity of the coating has reached 2100 liters, and the total grain time is 1/3, which has greatly increased effective job time. Adapt to a variety of crop harvesting, 118.8 horsepower high pressure common rail diesel engines. Optional pulverizer. For more information, please see: Control cooling grain through Yi Yangma yh1180 \"unique secret\"
14. New Netland 500 Silage Harvester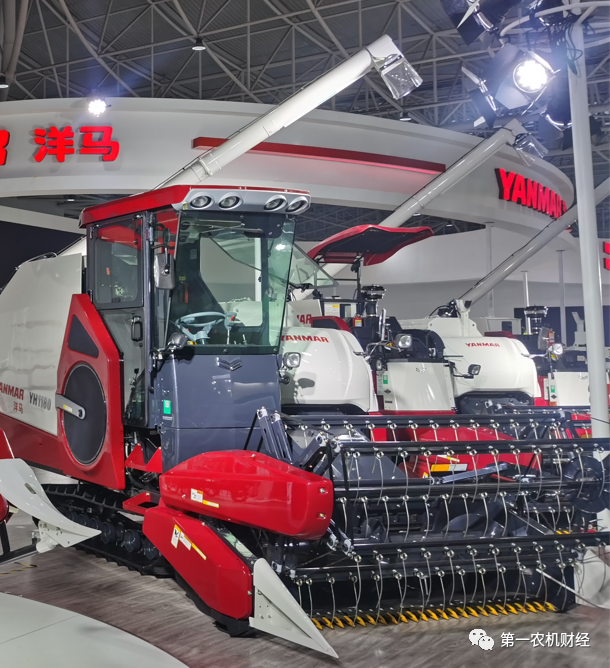 New Netland FR500 Silage Harvester Mounted Fiat Power Technology Cursor 13 engine. The maximum power is 498 horsepower, the maximum torque 1942 cattle / m, the tank volume is 1400 liters; the length of the cutting section can be adjusted stepless, which can be switched to the position of the grain crushing roller within two minutes.
15. Stars to win 1158PRO (4LZ-6.0ZA) all feeding joint harvester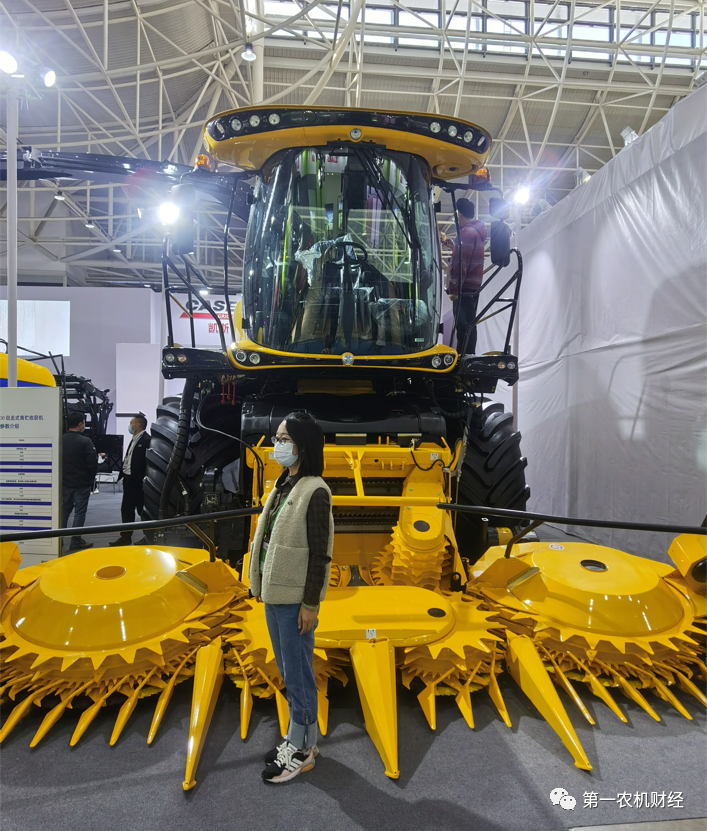 Company Product introduction: Stars to win 1158pro is a big driving force, Big feeding, multi-function longitudinal axial flow combined harvester, stable manipulation comfortable noise and low reliability high comfort, a large number of international advanced intelligent automation equipment manufacturing parts, high processing and production precision. The ground-level gap is 650mm rotten field through sex, increased with the track contact area to extend the life of the track, the unique floating wheel is more comfortable; 640MN large diameter increases the striking face to degenerate the varieties of hair is better; unique belt drive The structural transmission is easier, and the unique non-curved structure is only driven by a load, extending its service life; the fuel tank capacity 210L increases the rear, the grain box is increased to 1800L to meet the needs of long-term continuous operations.
Another: Star Agricultural Machinery 4MZ-3 Cotton Machine
There is also a 6-line cleavage machine without show. More news: Starlight Agricultural Machinery: The company's existing cotton machine is sold in the 4MZ-3 cotton harvester of the independently developed
Different scenes also saw a star 758 half-feeding The harvester is also very concerned. Nowadays, domestic semi-feeding harvesters is less seen.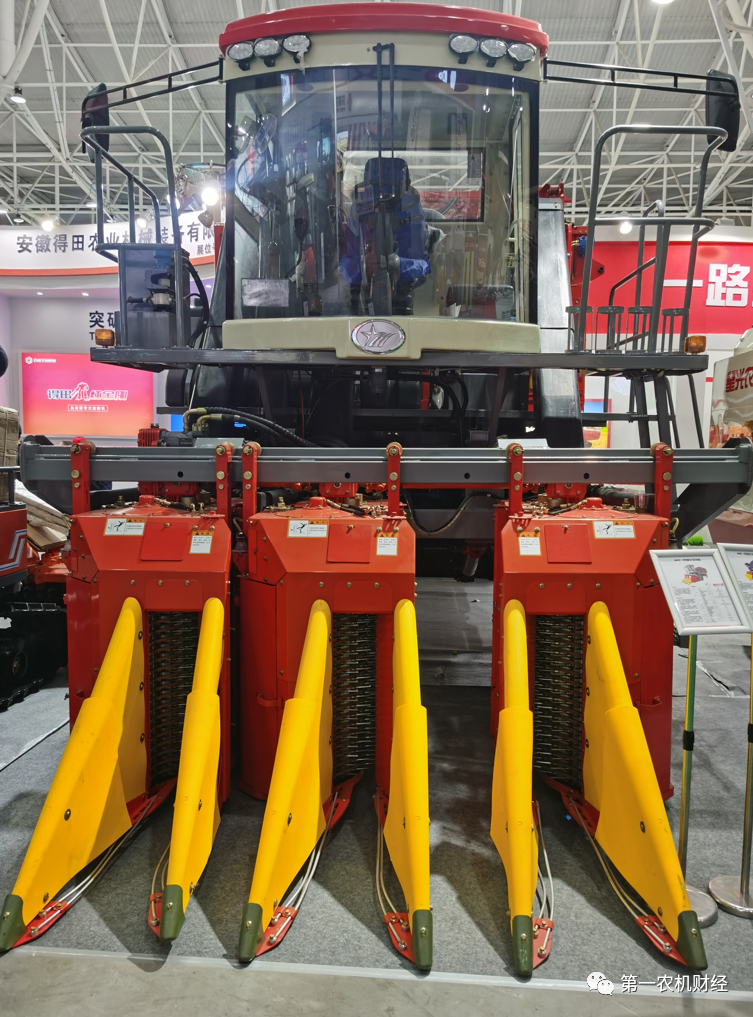 16. Jiufu 1108 crawler feeding joint harvester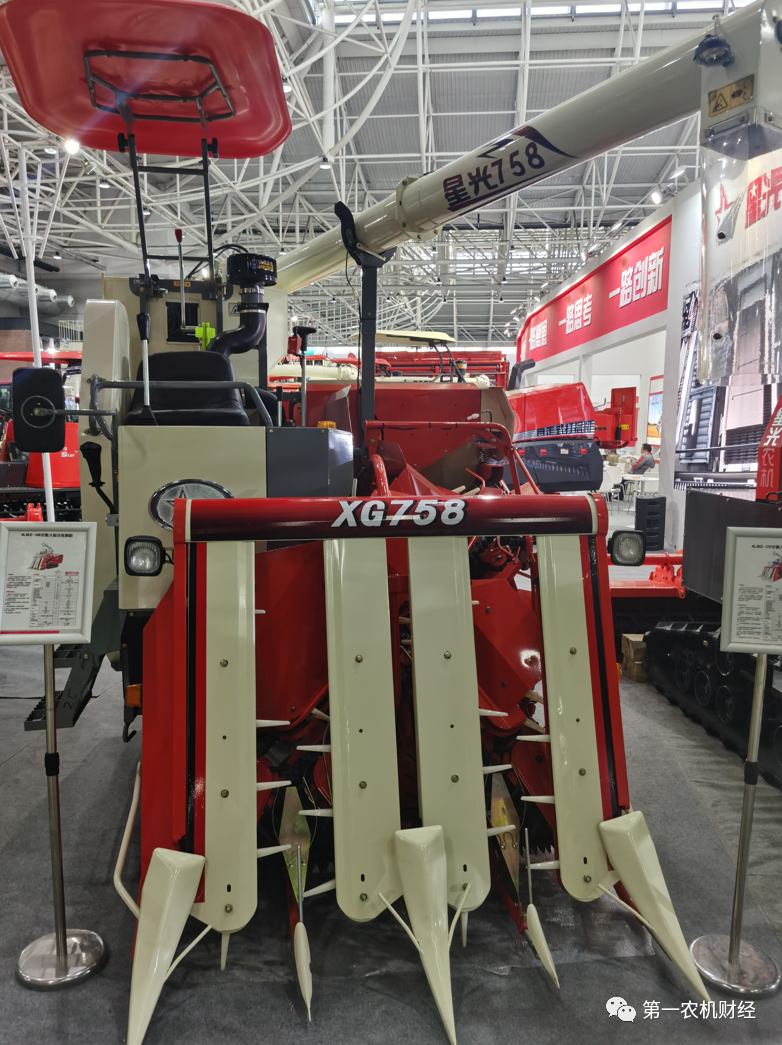 The company's new track harvester in Suzhou Jiuri this year. As another large product series of Jilifang, the 1108 horsepower engine is matched.Powerful power, low fuel consumption, oil, low noise; high chassis, wet field passivity; 1400L super large grain box, 205L large fuel tank, length 3.8M unloading grains mixed with rotation 270 °, high hydraulic unloading unit , Provincial indigenous industry efficient. Some industry people believe that with the good reputation and branding efforts accumulated in the field of rice transplanters, they are expected to have a place in the crawler market of the forest.
17. 中 机 美 青 青 机机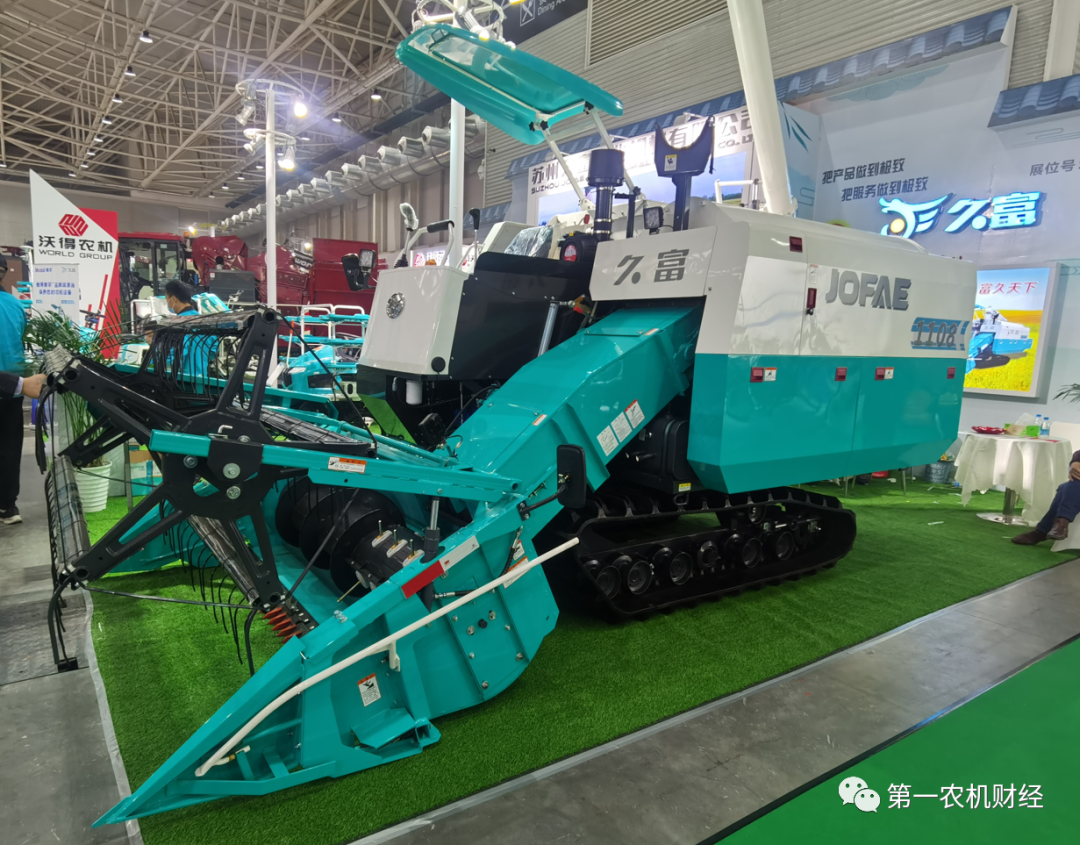 The mid-sports micro-working quality of the same modern agreed, high efficiency, has become domestic green silage in recent years Head brands in the field.
18. Liuman sugar cane harvester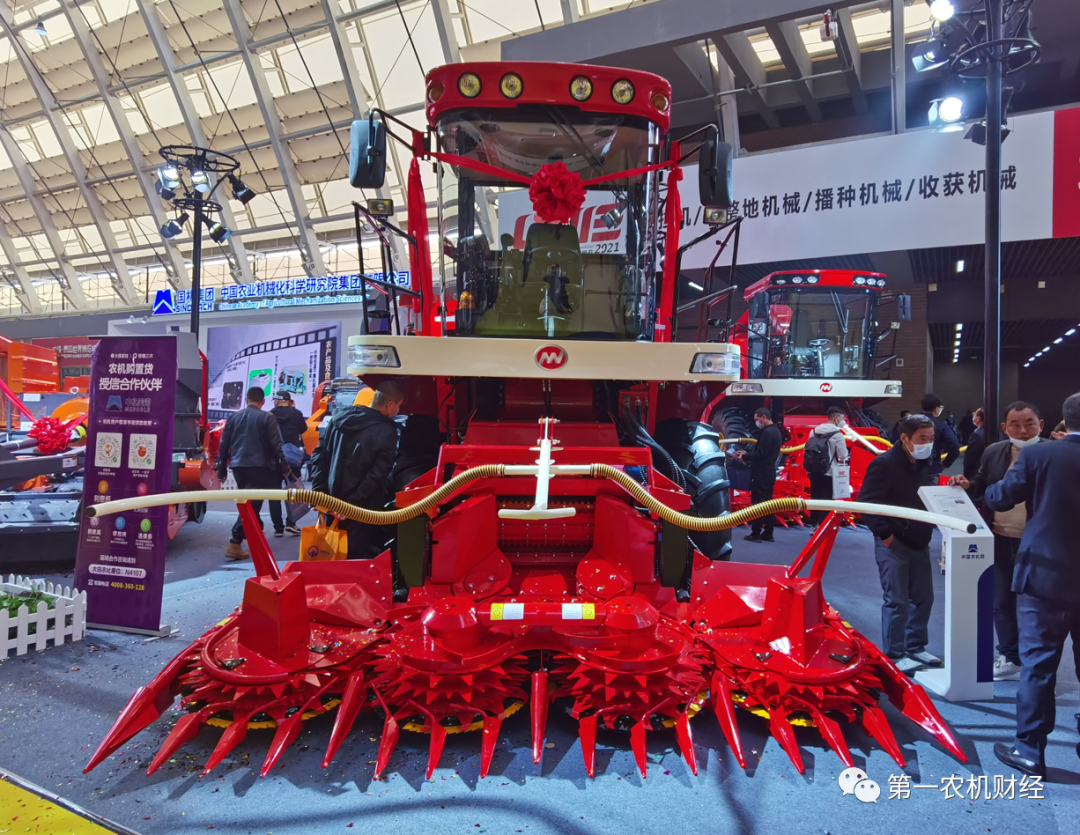 Well-known construction machinery enterprises in Guangxi, the first time in the first international agricultural machinery exhibition, exhibiting tractor and its agricultural machinery The sector is a sugar cane harvester, which is quite concerned.
19. Zhengzhou Zhonglian Xinjiang-9 wheat harvester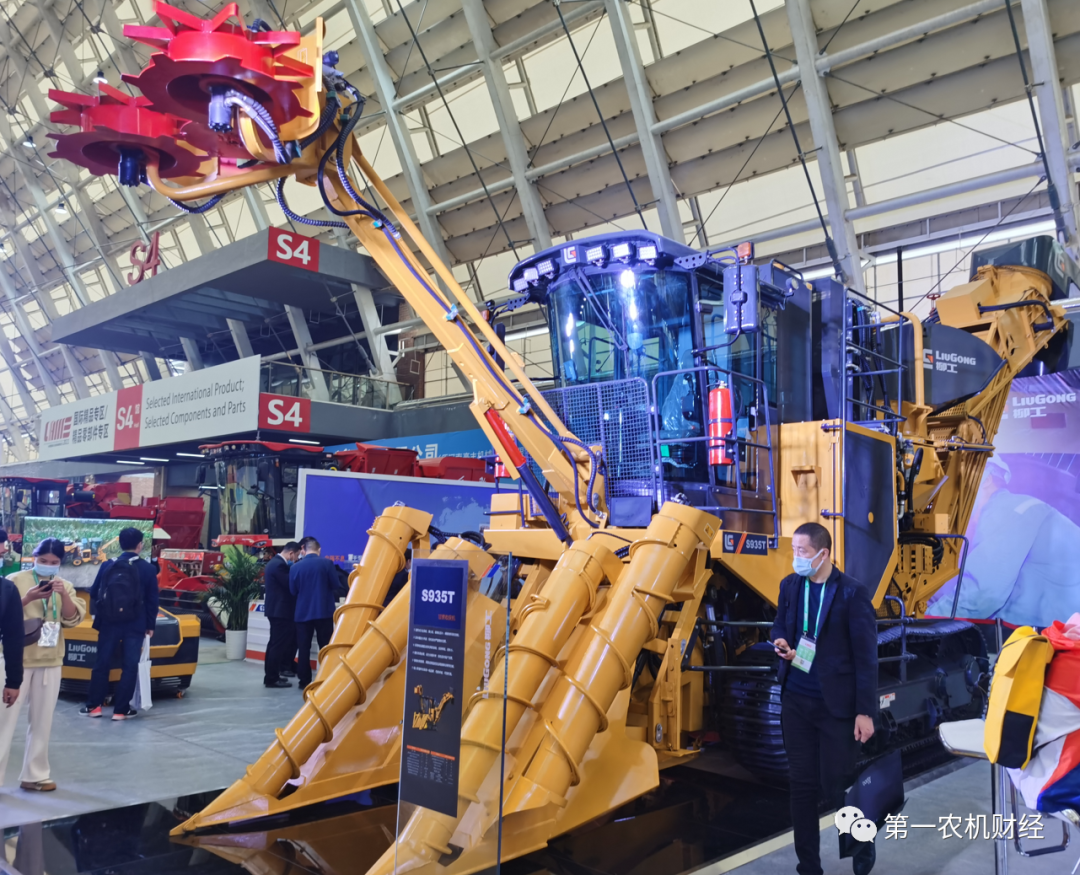 Zhengzhou Zhonglian held the Xinjiang-9 wheat machine starting ceremony and signing ceremony in the international exhibition. See more information: More just the peanuts! Zhengzhou Zhonglian Xinjiang-9 Wheat Machine International Exhibition
20. Three-pole Technology Maize Harvester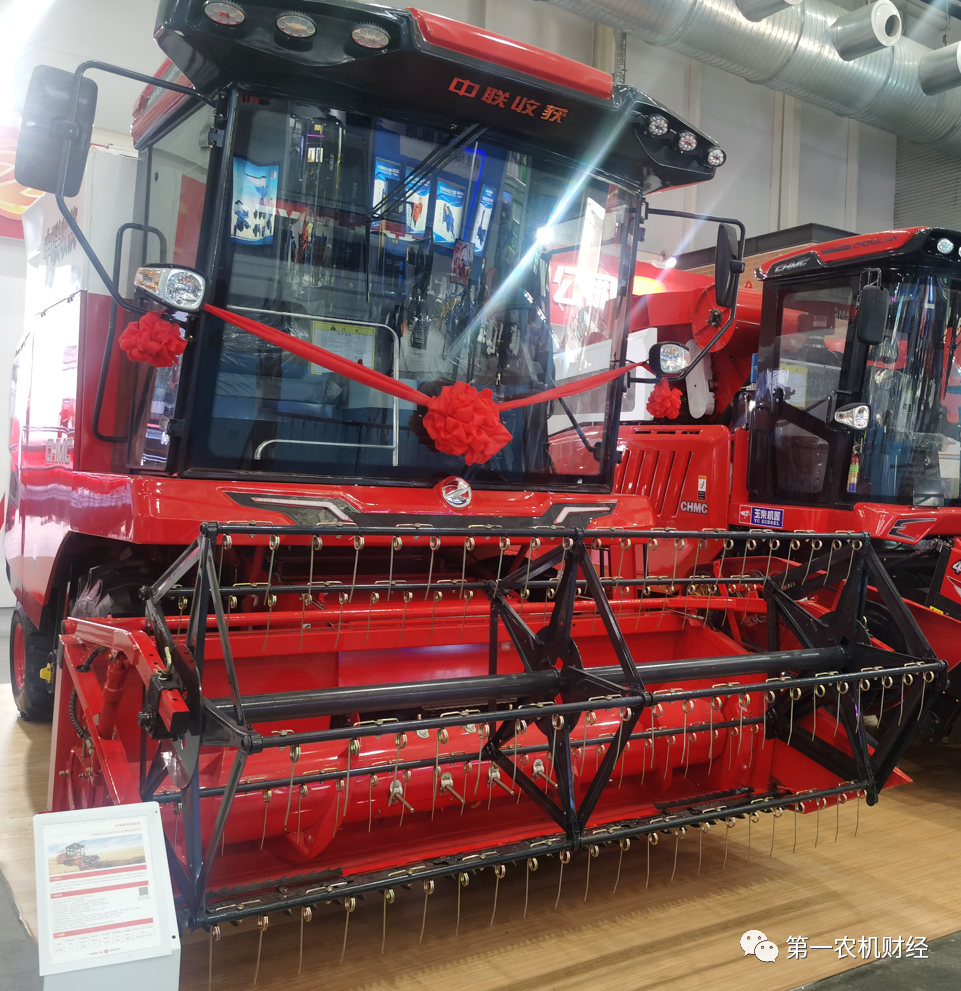 Sarin Holdings Sanji This four lines of corn harvesters The first appearance, the design is novel and fashionable, I don't know if it is as fast as the same brother Sared. For more information: Another company has killed the corn harvester battlefield
Note: This session has not participated in the famous machinery of the domestic harvesting machinery. Not listed.
Please positively vote, thank you!