China New Jingwei November 15th, Zhilian Recruitment released the \"2021 Live Industry Talent Report\" .
The report showed that the number of live broadcasting positions in the third quarter of 2021 increased by 11.72% year-on-year, greater than 6.82% of the total platform, and the number of job seekers in live position increased by 46.69% year-on-year. Job search increased significantly more .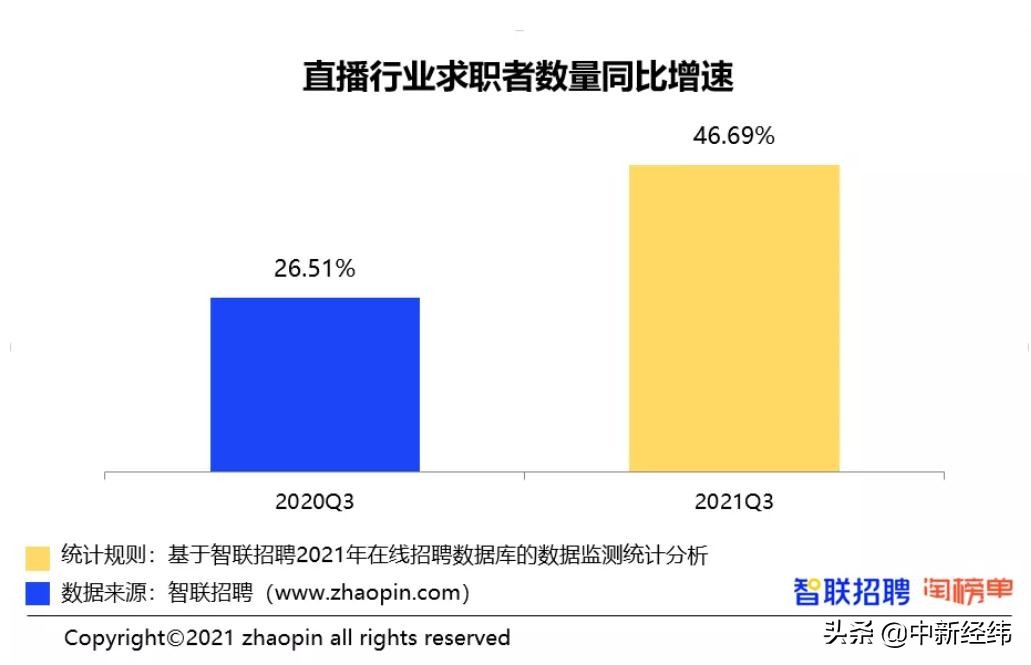 Reported data show that the number of college students' job seeks increased by 69.52% year-on-year, the increase is higher than that of the job seeker, and the live broadcast industry has increased more attractive. In terms of professional distribution of graduates, e-commerce, computer science and technology occupy the first two.
The report shows that the average remuneration of live broadcast related positions in 2021 rose 10.78% year-on-year, reaching 10,448 yuan, breaking through \"10,000 yuan mark\". Among them, the average salary of live broadcast products is up to 26,372 yuan. Live teachers, video anchors, live business posts, average compensation, also break through 10,000 yuan.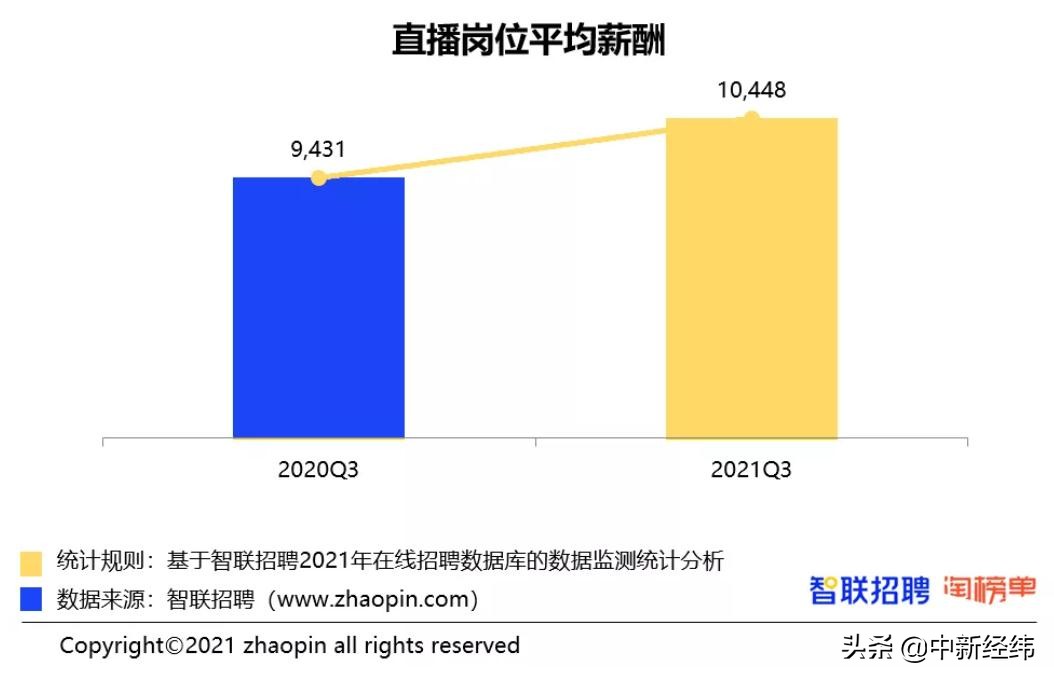 Guangzhou, Chengdu, Beijing, Zhengzhou and Hangzhou are also known as \"Net Red Five Cities\", and the demand for posts is also ranked 5. It can be seen that the lived industry of these cities is booming.
(China New Jingwei APP)