How much is your QQ number?
You think about QQ / WeChat account
Can you become a \"shake money tree\" lying on the rent?
Don't believe, this is a trap, don't try!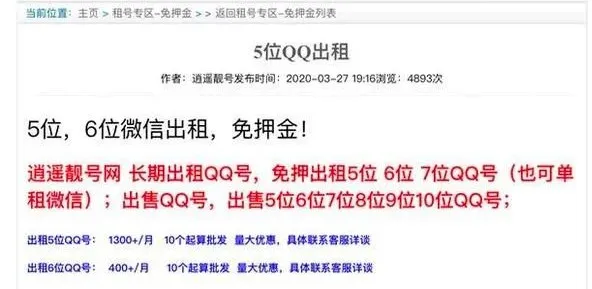 Since the efforts of \"network black products such as fraud, gambling\" issues since 2019, a large number of consumer complaints reflect their QQ / WeChat account to stop, and I don't know anything about violations. Since 2020, Tencent has received more than 10,000 cases of account sealing complaints due to the rental WeChat account.
Everyone can register for free, use WeChat, why do you want to rent?
Lease account to implement extortion, spreading yellow gambling poison, etc.
\"There is a idle person\" especially be alert
The security control of QQ / WeChat account continues to strengthen, and the fighting efforts continue to increase, leading to the \"malware\" \"\" malicious \"\" \"malware\", such as trafficking, assistance registration, and universities. Source space is greatly compressed, it is difficult to survive, \"malicious\" thus playing the idea of \u200b\u200b\"renting\" accounts.
Their target population is usually \"there is a idle person\" in society, such as students, treasures, freelancers, etc., through the \"part-time\" advertisement on the Internet, daily High communi prices of tens of dollars to several hundred yuan attract victims to take their own accounts.
Subsequently, the use of leased accounts to implement bad information such as fraud, spread the gambling poison, causing the victim identity information to be leaked and utilized, personal or relatives of friends and friends are damaged, account number The closure and even liable for legal responsibility.
The following three serious safety hazards should pay attention
Shenzhen The committee emphasizes that the rental of the QQ / WeChat account existed three major serious security hidden dangers:
First, personal information security has hidden dangers. Personal privacy is out of protection, personal information sensitive content may be collected or sold on black market;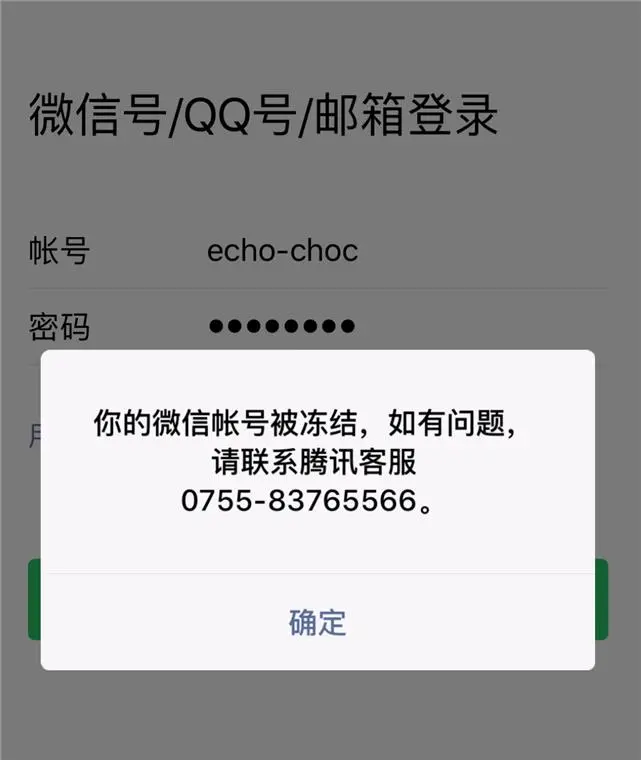 The second is that funds have hidden dangers. Friends do not know about accounts, and criminals use primary identity to implement borrowing borrowings to friends, malicious harassment or fraud;
Third is accountThe safety is safe. There is always a malicious behavior such as the use of garbage marketing, recruitment or spread of bad information, will lead to the account violation. Personal information security, capital security, account security, etc. are all out of protection, serious will also bear legal responsibility, lending QQ / WeChat account, can't be underestimated.
Do this \"four no\", away from traps
First, the online seeing similar \"rental number\" information should be calm, Don't be confused by the little interest in front of you. If you see such an advertisement in the QQ / WeChat platform, please report it through the client or contact Tencent's customer service;
[ 123] Second, protect your own accounts and passwords, don't borrow others to use or authorize others to log in, so as not to cause personal privacy leaks, to provide ivive opportunities for illegal children to cover their own people;
[ 123]
The third is to enhance legal awareness, knowledge, understand, law-abiding, consciously maintain a good network environment, do not participate in violations of laws and regulations such as \"sales number\";
[123
Fourth, when you encounter your money online, you should contact your phone to confirm that you will decide whether to borrow money to each other, don't immediately believe, avoid economic losses.
On May 20 this year, WeChat Security Center released reminder –
Ming Dynasty banned the behavior of others or public interests, and established corresponding penalties. For malicious accounts with violations, it is confirmed that the WeChat security system will be closed immediately.
In the \"Tencent WeChat Software License and Service Agreement\", it has also been apparent. WeChat users have the right to use account, but can not transfer account rentals or transfer to others, nor Rent or borrow the WeChat account of others.
\"Tencent WeChat Software License and Service Agreement\"
7.1.2 WeChat account ownership belongs to Tencent companies, users complete the application registration procedures After that, only the right to use the WeChat account, and the right is only the initial application registrant. At the same time, the initial application of registered people will not give, borrow, lease, transfer or sell WeChat accounts or other ways to license non-initial application registrar to use WeChat account. Non-initial application registrants must not use WeChat accounts by being given, inherit, rented, or otherwise anywhere.